Inspections


A septic system inspection is an important thing. It combines common sense and science. If not done correctly, then the systems replacement or repair could cost thousands of dollars down the road.

First thing, the septic tank and drainfield were designed and installed for a specific home size. If a certain number of bedrooms and baths were originally built, and if someone added on to the home over the years but they did not increase the size of the septic system, they could have a system failure very in the near future.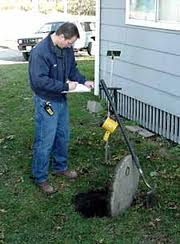 Next, one needs to know the specific location of the septic tank and drainfield in order to insure that nothing has been built over the septic site.

The inspector will be able to measure the solids in the bottom of the tank and also look for any "sludge" that might be floating at the tank's surface, as well as, inspect the drainfield for the correct size and operation.

Obtain any pumping record from the previous owner and keep a record of any problems and your pumping and treatment schedule.